As the hotline supervisor, you will ensure that victims who contact us are supported, empowered and given the best resources to move forward. You will be primarily responsible for providing oversight to the helpline team when they are answering the phone, chat, and text helplines when crime victims reach out for support. You will also research best practices in helpline response and victim assistance programs across the U.S. and will be responsible for maintaining the VictimConnect Referral Directory. You will collaborate with the team on protocol, training and external material creation. This role is not neatly packaged or defined; you should expect it to change and evolve during your time at the National Center. This is a full-time, 40 hours per week position with alternative, overnight, late evening and on-call hours as needed. The hotline supervisor will have regular on-call hours to support staff taking 24/7 hotline calls.
• Effectively field hotline calls, texts and chats on the VictimConnect and DC Victim Hotline helpline online platform using prepared protocols and a victim centered, strengths based approach.
• Supervise and manage victim assistance specialists on shift including processing challenging calls, providing real-time feedback while on chats, and intensive oversight of VAS performance to ensure quality of responses on all platforms
• Supervise and manage full-time victim assistance specialists including scheduling, weekly check-ins, performance evaluations, and professional development.
• Update protocols and resources based on victim needs and feedback with direction from the leadership team.
• Maintain and oversee implementation of referral and reporting procedures.
• Create topical materials to expand the knowledge of internal staff as well as the victim services field.
• Work with the strategic partnerships coordinator to update and maintain internal and external referral directories using Salesforce CRM.
• Provide programmatic support to VictimConnect, DC Victim Hotline, as well as other National Center staff members as needed.
• Provide mentorship to Victim Assistance Specialist as requested to assist them in furthering their own professional goals as it relates to program work.
• Other duties as needed
The following physical activities described are representative of those that must be met by an employee to successfully perform the essential functions of this job. Reasonable accommodations may be made to enable individuals with disabilities to perform the essential functions and expectations:
The person in this position needs to move about inside and outside the office to access file cabinets, office equipment, meet with community partners at their offices, conduct community outreach, etc.
 Must be able to operate a computer (typing 50 wpm with accuracy) and other office productivity machinery (e.g., copier, fax machine, etc).
 Regularly required to talk and hear.
Must have vision correctable to a level where the individual can operate a computer and visualize text on a computer monitor.
You are an excellent communicator on the phone, by chat, and in person, and are comfortable speaking to and supporting callers of various forms of victimization and marginalization.
You have experience supporting others in a supervisory or managerial role.
You have a passion for victim advocacy and human rights.
You are flexible, adaptable and comfortable with a changing and alternative schedule during the first year as the hotline grows.
You think creatively and like to problem-solve under pressure.
You value professionalism and enjoy working both individually and in a team setting.
You appreciate constructive feedback and have a desire to constantly grow and develop professionally.
You are great at multitasking and have the ability to stay organized with many competing priorities.
You are comfortable using various forms of technology and databases simultaneously.
You have the ability to research a topic thoroughly and train peers in a subject area.
You have established methods of self-care and ability to show resiliency when dealing with a sensitive subject.
You have an incredibly positive, energetic and collaborative attitude.
You have a college degree or equivalent work experience.
The National Center for Victims of Crime is an equal opportunity/affirmative action employer. The National Center encourages all qualified applicants to apply, especially those who identify as a member of a minority or underserved group. We value diversity and are committed to an inclusive workforce.
The National Center offers an excellent benefits package including; health insurance, dental insurance, 401(k) retirement plan with match, disability insurance, life insurance, and paid vacation and sick leave.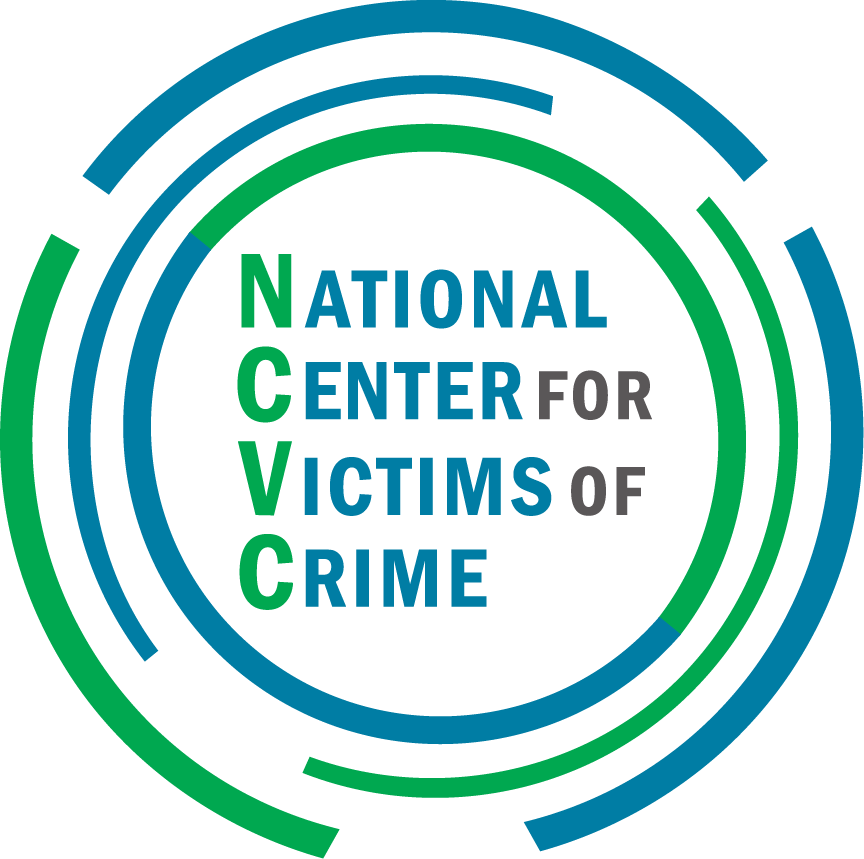 We have offices in the
McPherson Square area of Washington, DC and Arlington, VA.
Training and primary location will be held in Arlington, VA
Candidates should submit a cover letter and resume: